My client decided she wanted to switch it up and have a navy/oatmeal chair. She found this great fabric from www.fabric.com. It washed beautifully! click
HERE
to see BEFORE pic.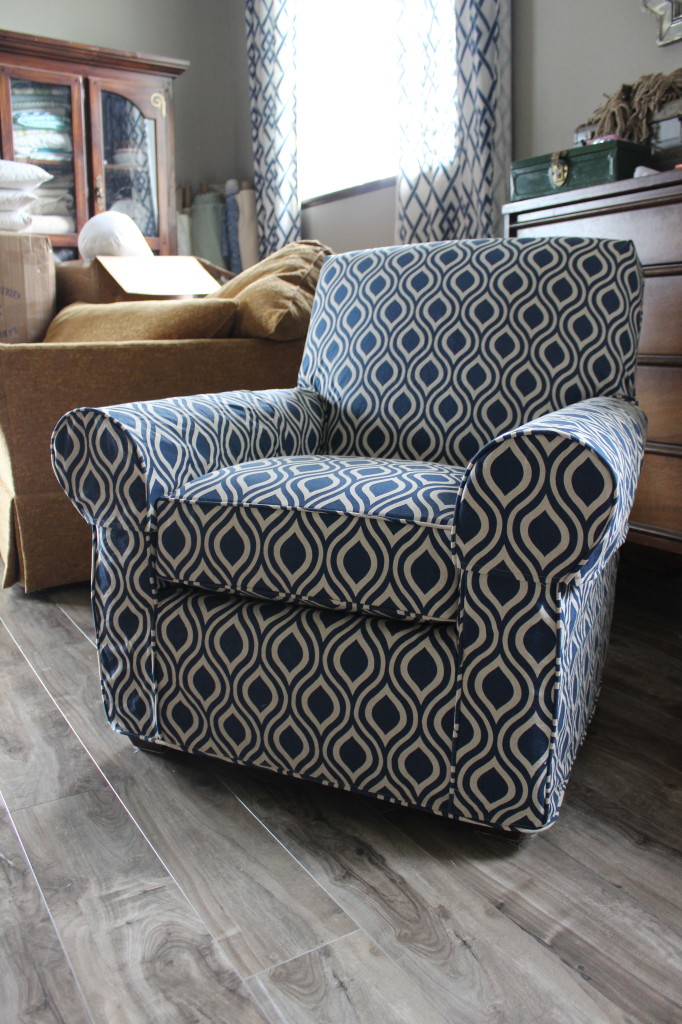 After! Lots of matching! She had some extra fabric, so instead of making pillows she thought arm pads would be best to keep the chair looking good. I provide some great, painless MATCHING TIPs in my
Advanced Slipcover Guide
. It's an instant download! Use Promo code FALL to receive 20% off!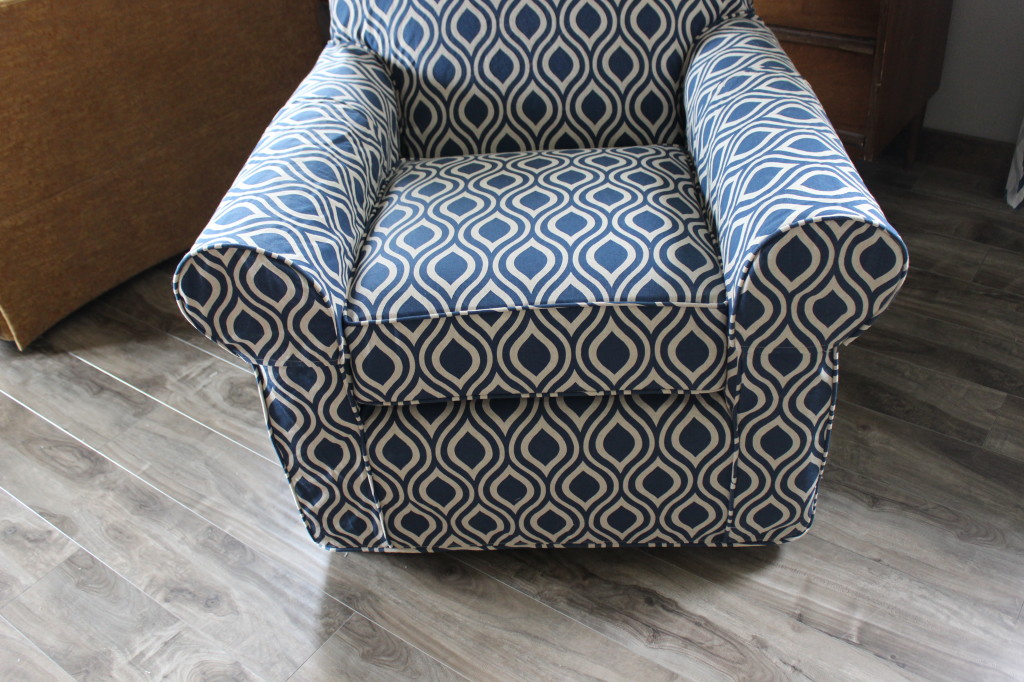 I really wanted the arm pads to match up as well!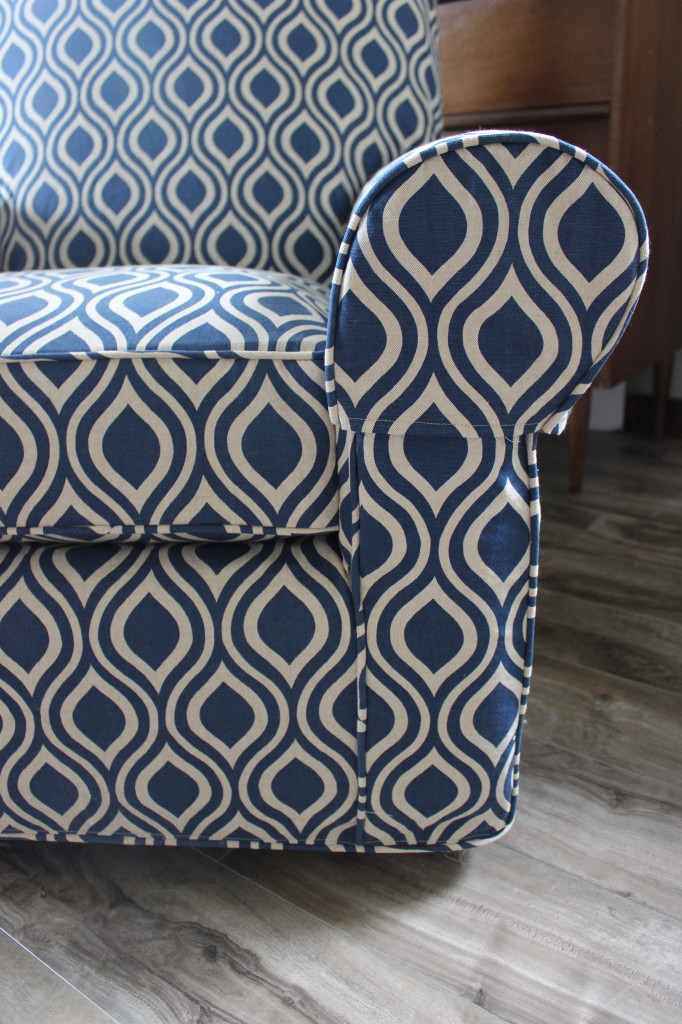 SIDE NOTES! My summer in a nutshell!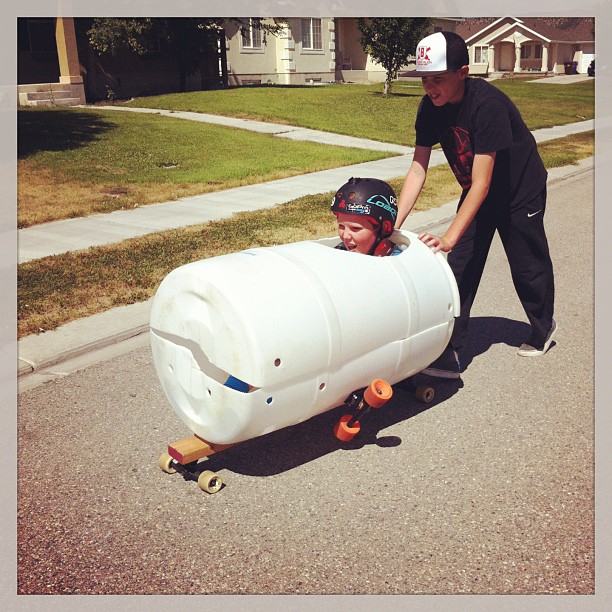 My boys are always creating something! I LOVE IT! To see more of their projects search instagram #hebersboys or click
here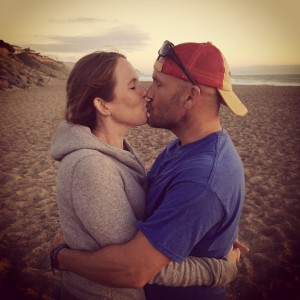 Heber and I celebrated our 18yr anniversary!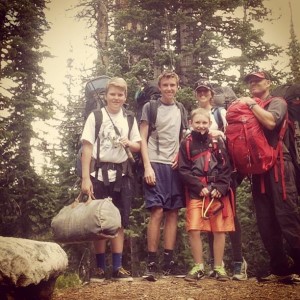 We took our first family backpacking trip! One mile, one night in the Unitas (Lake Ruth).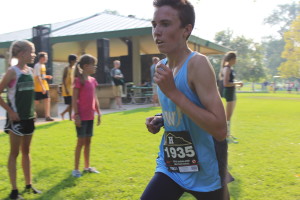 My oldest son is running cross country and had practices EVERY day of the summer---which meant lots of carpooling! At last weeks meet, he took 31st place out of 256 varsity boys! So worth all the carpooling to see him push himself and run hard. He average 5:30/mile for 2.9miles! So proud of him!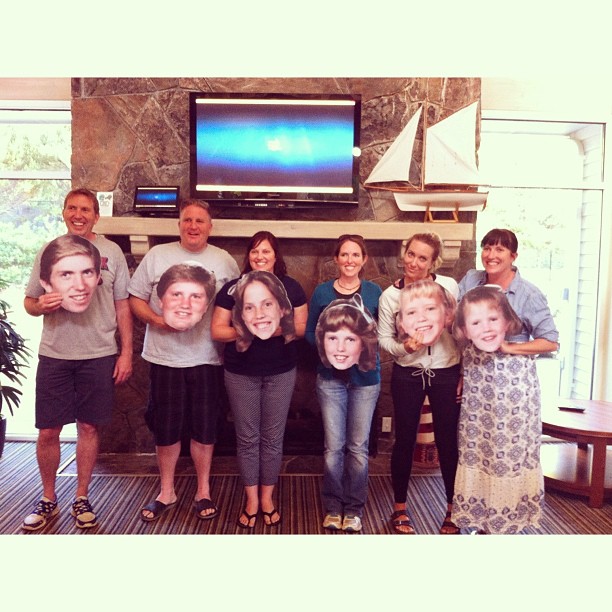 I helped plan our family reunion! We had it on the Oregon Coast this year, which was AMAZING! These are all my siblings! 6 kids and 21 grandkids, it was quite the party! Talent shows, dance parties, fishing, hot tubbing, hiking, paddle boarding, etc! My sister surprised us at the talent show with these bobble heads from an old family picture--her whole family had them on and danced to YMCA--It was the funniest thing I've ever seen!